Choosing the right wedding celebrant or marraige officiant for your wedding is essential. You've found the partner, the dress, the venue and the photographer, but what about the person who will actually be there to officiate you saying 'I do'? It's an often overlooked part of wedding planning, but an important and personal one that can change your whole ceremony and the vibe of your Sea to Sky wedding festivities. Your wedding celebrant will be the person who will guide you as you plan the ceremony and walk you through all of the legal stuff, so choose someone that makes that process easy.
Here are 5 questions to ask your Sea to Sky marraige officiant before you decide to choose them to officiate your wedding:
1. Are you local to my wedding location?
It seems like a no brainer, but choosing a local wedding celebrant will save you time and money. You don't want to be stressed that your celebrant is caught in traffic or worried they won't find the field or garden you rented out for your wedding. Choosing someone who is local to the area will also mean you save money on travel fees and are giving the business to someone who knows the venues, locations and suppliers around your chosen wedding destination.
2.What's your ceremony length & style?

Some marraige officiants are funny and tell jokes, some like to keep it sweet and romantic, others add in readings and others keep it short and simple. Ask your proposed wedding celebrant to tell you how they describe their ceremony style. Make sure you feel comfortable with them and that their style matches with what you had envisioned. Take note of their cadence and how at ease they make you feel about the planning process and your questions.
3.What wedding venues do you work with?
Some marraige officiants work specifically with some venues, where others will work at any venue or location. It's also good to know if your wedding celebrant is familiar with your chosen ceremony venue and if they have officiated a wedding there before. They can often have suggestions for where to stand, the layout of the ceremony/aisle and recommendations on the flow of a ceremony in a particular location.
4.How do you personalize a ceremony to a couple?
This question can really help you get to know your wedding celebrant and see how they are willing to work with you to create the ceremony you have envisioned. Finding an officiant who treats each ceremony and couple as unique as they are and who listens to the requests and ideas of the couple is ideal. Your couple story is personal and you want your ceremony to feel comfortable and authentic to you as a couple.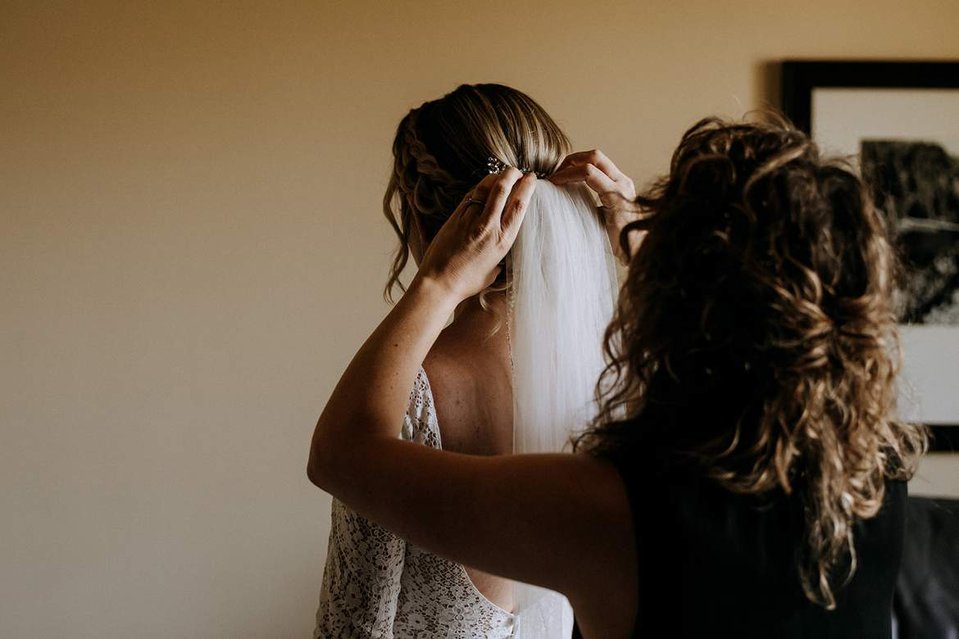 5.Do you offer any other services?

Some wedding celebrants are also photographers, make up artists, or hair stylists or offer other wedding services that might save you time finding another vendor. If you like your celebrant and they offer other services - why not hire them in other aspects of your wedding too? That means less vendors to communicate with and these services can often be packaged to help you save money.
If you want to ask me these questions and get to know if I'm the right celebrant for you, please reach out, I'd love to meet you!