There are so many Squamish Wedding Venues in this increasingly popular location for hosting your wedding within the Sea-To-Sky area. With its gorgeous mountain backdrop, proximity to both Vancouver and Whistler, the possibilities are endless when it comes to finding your perfect wedding venue in Squamish. If Squamish isn't on your radar yet, we've got 5 reasons to host your wedding, elopement or vow renewal in Squamish, BC.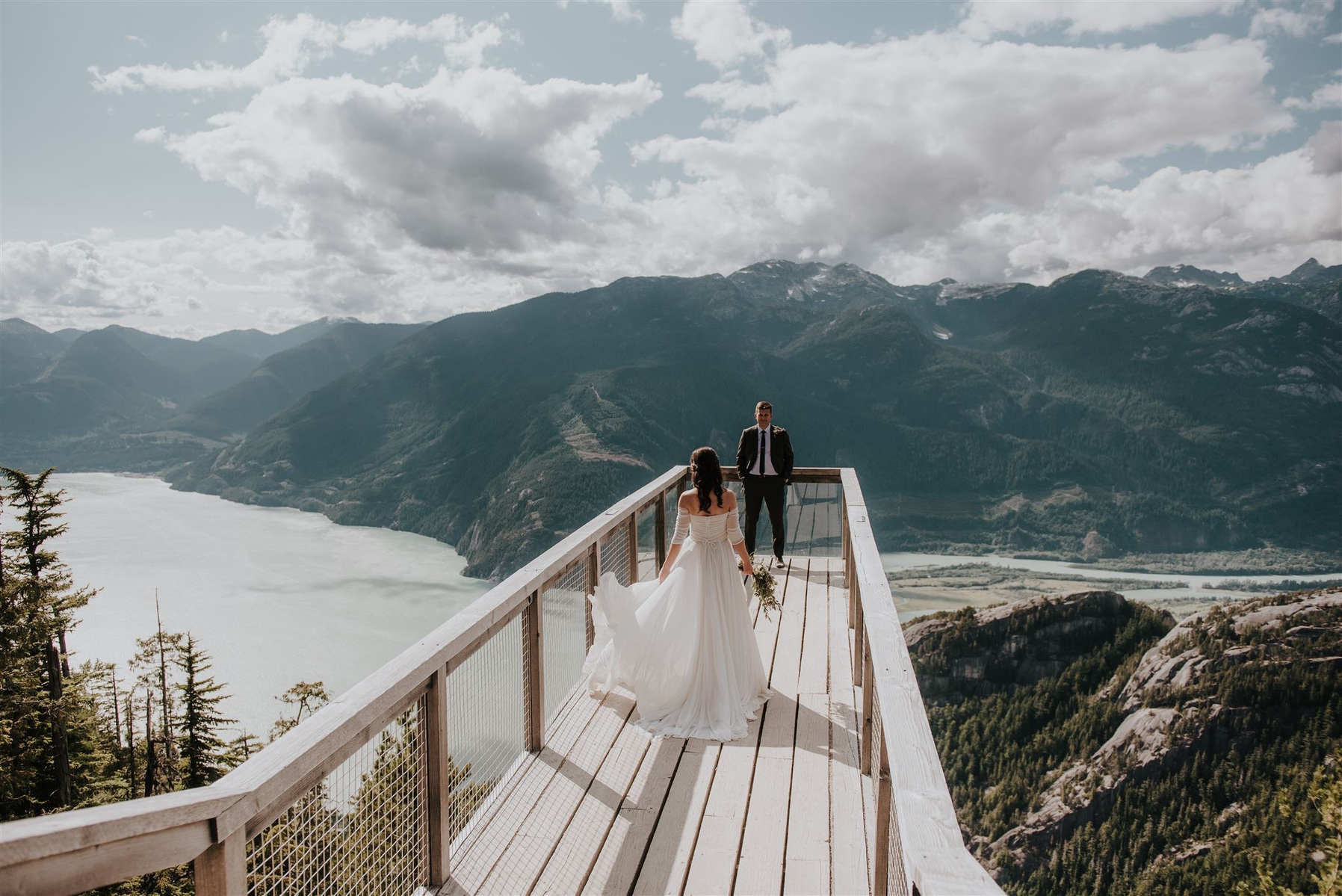 1. Convenient Wedding Venue Location

Located right in the middle between popular Whistler and city-life Vancouver, Squamish is an ideal location for both your guests and vendors to find their way to your wedding. Only one hour from Vancouver and 40 minutes to Whistler, Squamish as a wedding location is an ideal middle man. Squamish offers easy access for Vancouver local guests or those traveling from abroad, and a quick trip for your guests up to Whistler for a visit to continue the good vibes and extend their vacation if they wish.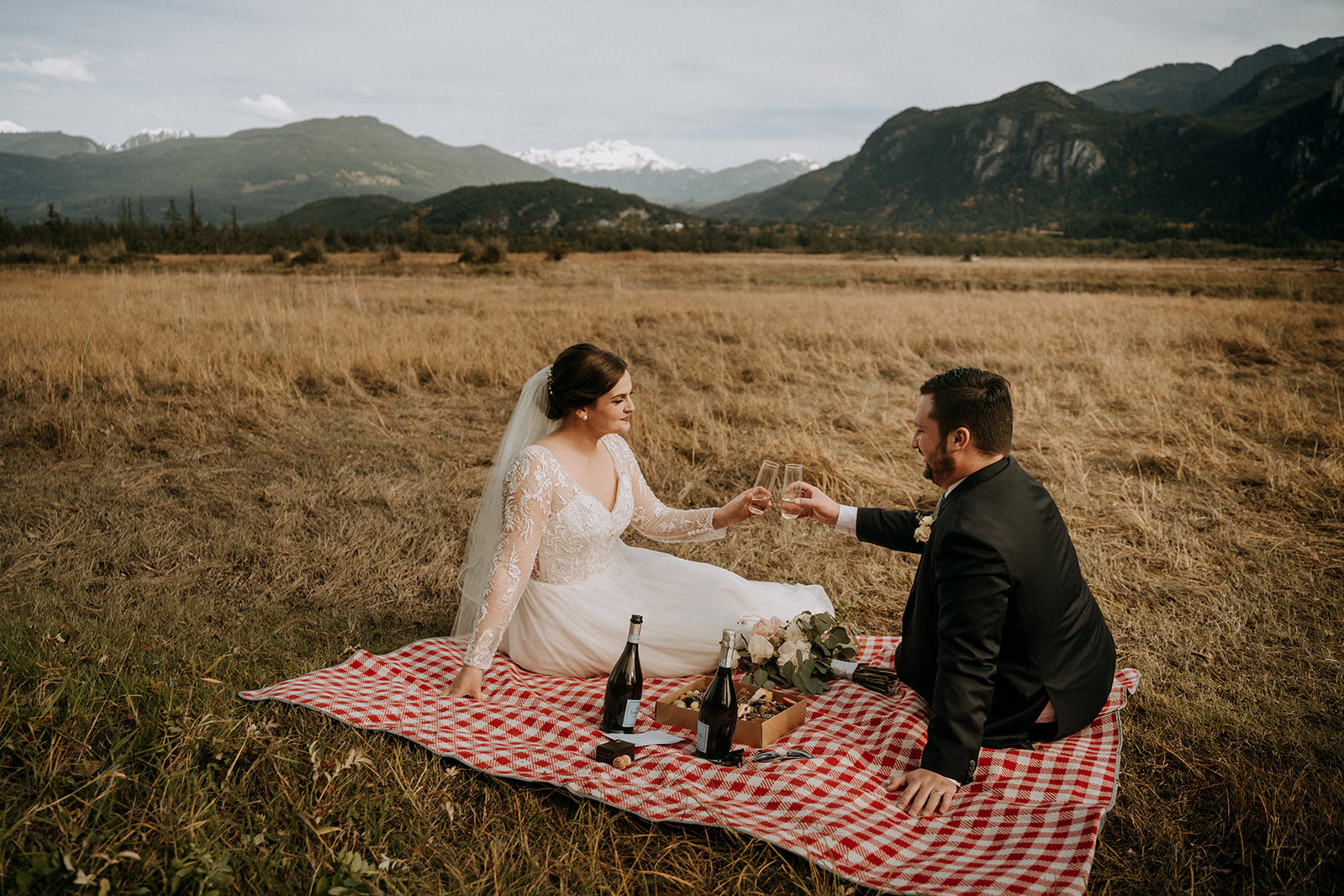 2. Amazing Local Vendors
Finding local and reliable vendors who know your Squamish wedding venue location is key. Squamish locals and those who've moved there, often visit once, fall in love and never leave. There are so many hidden locations that only a local is aware of and choosing a local officiant, make-up artist, hair stylist, venue and photographer will make your wedding seamless and unique. Local Squamish vendors often know each other and love working together, so make sure you ask your first vendor if they have any recommendations. Some vendors even have all inclusive packages that will make the planning process a breeze.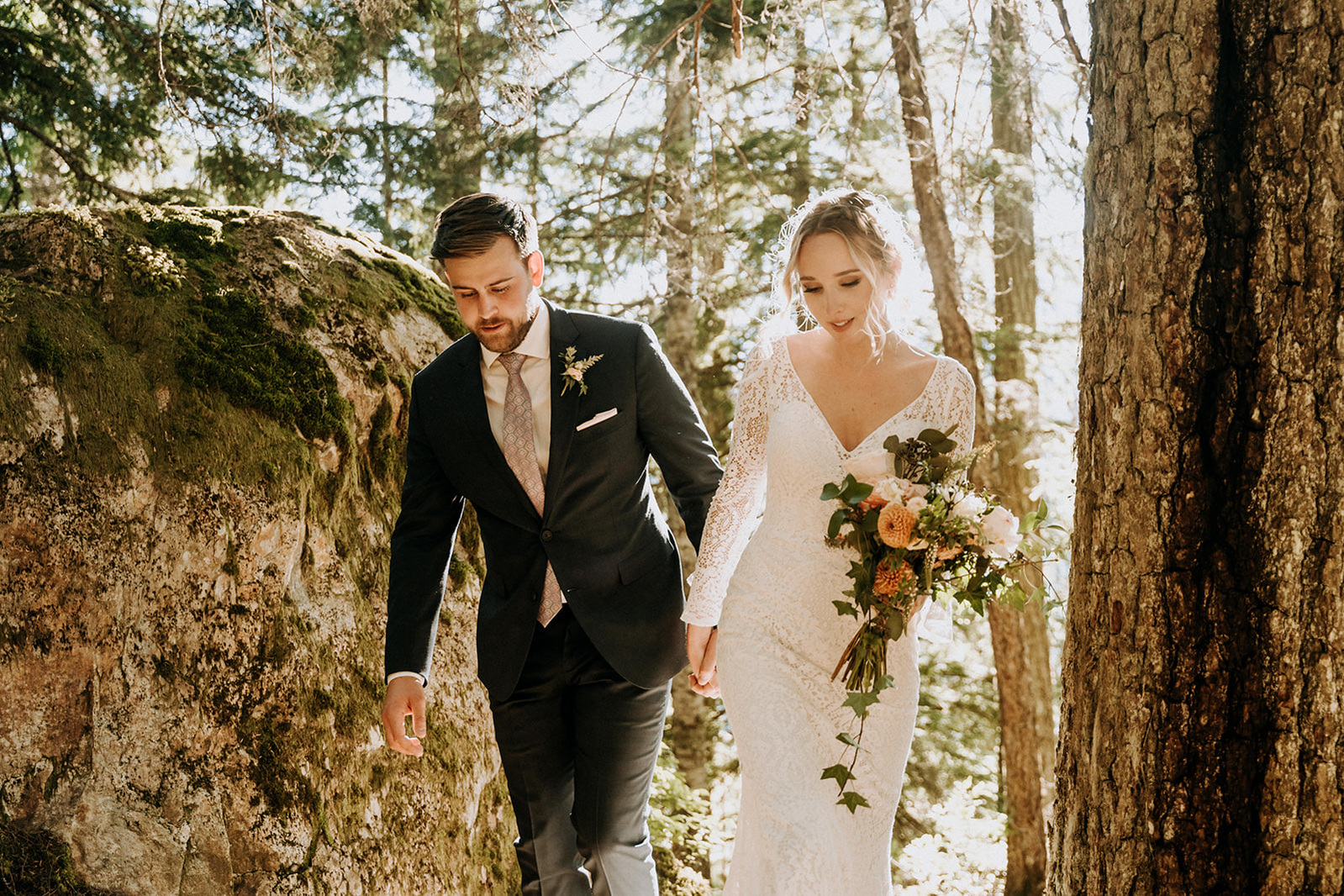 3. Multiple Photo Opportunities near your Squamish Wedding Venue
Squamish is aptly nicknamed 'where the mountains meet the sea' and you can see why. Surrounded by the Tantalus mountains including Stewamus Chief, if you're a hiker there are magnificent viewpoints and if you're not, the mountains boast an amazing backdrop. Squamish also has access to the north end of the Howe Sound as well as the Squamish River. So whether it's mountains, sea or river (or all three!) you want as your wedding photo backdrop, Squamish has it all!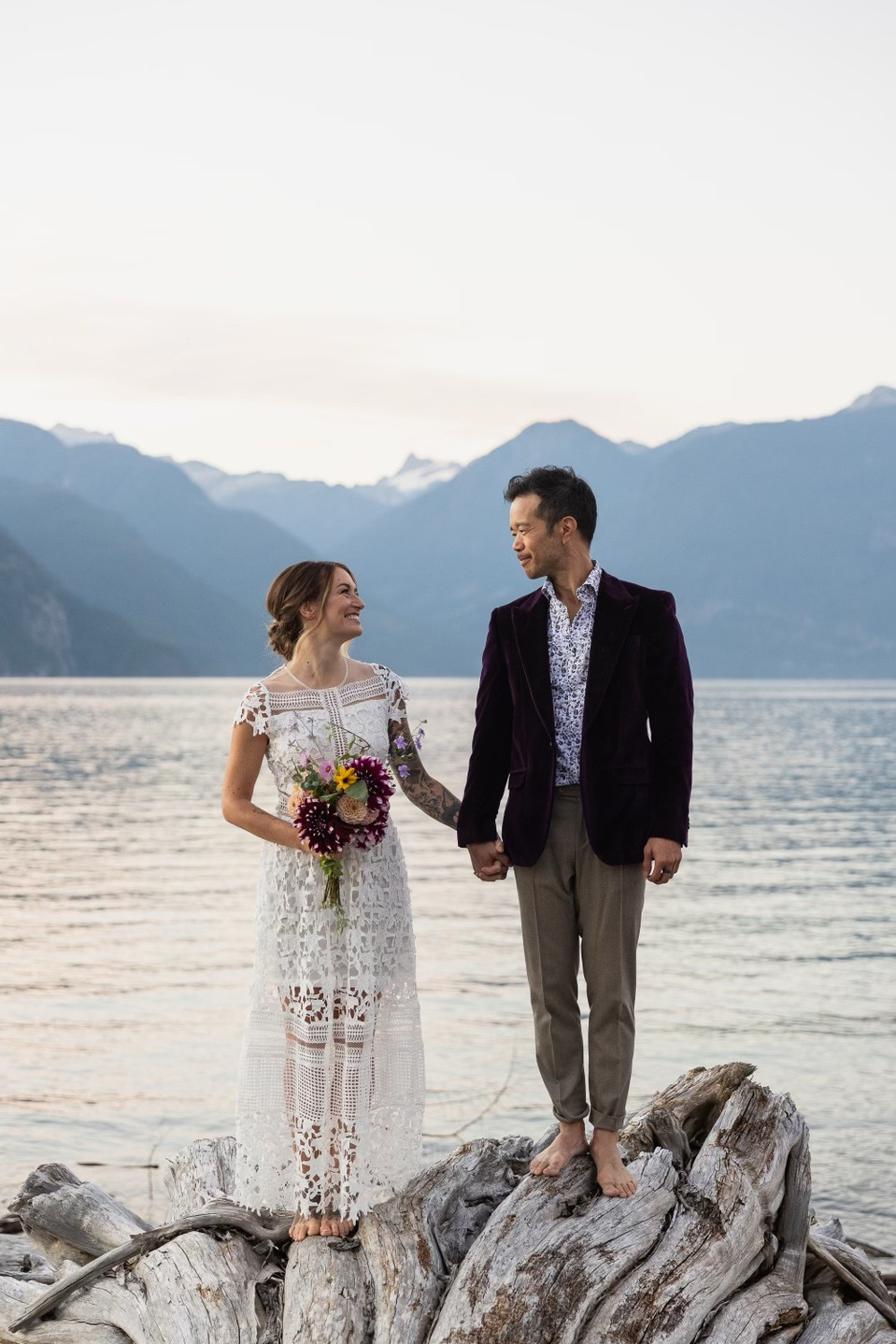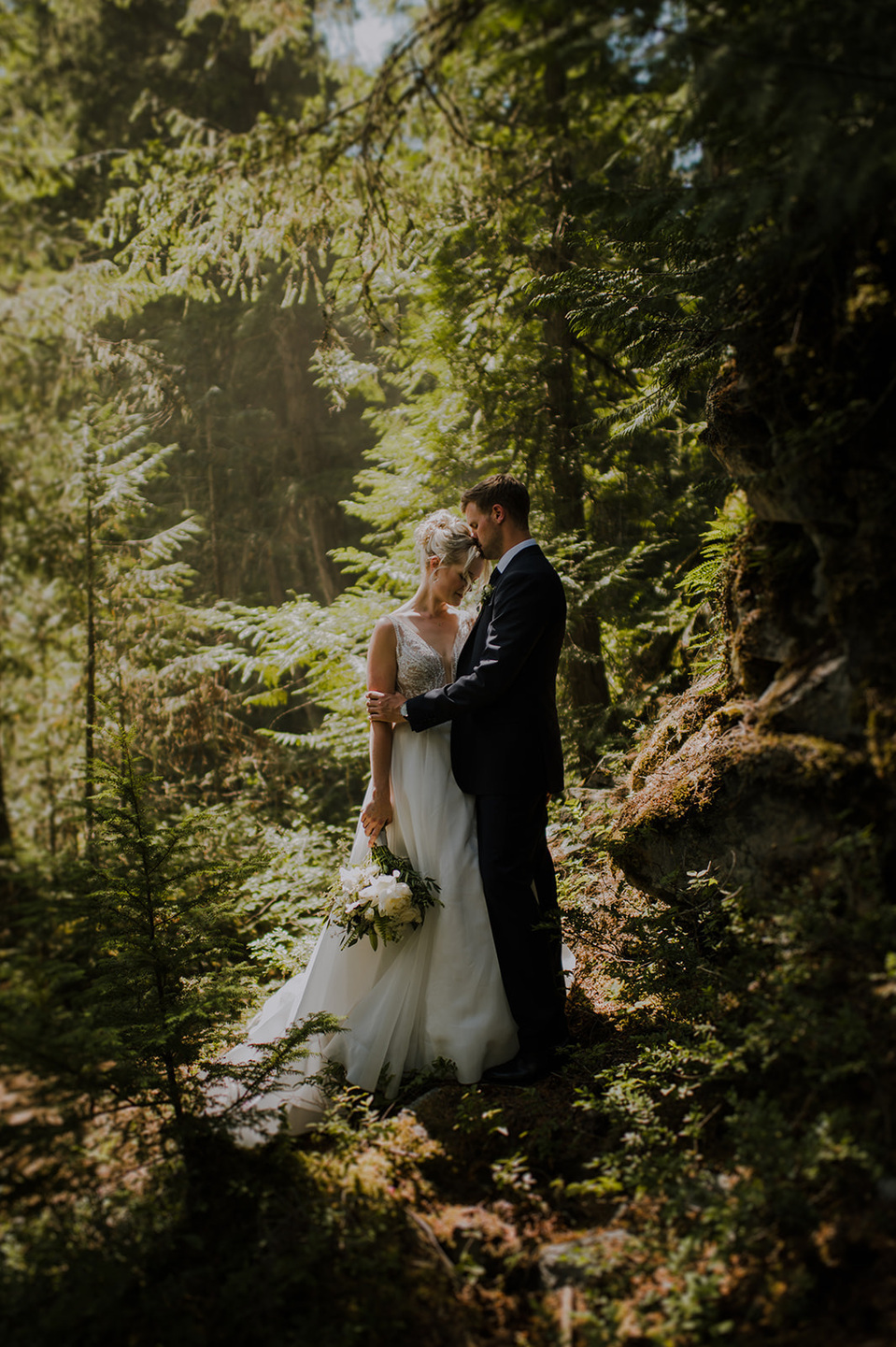 4. More Wedding Venue Options
Squamish wedding venues are like no other. From big open blank canvas spaces such as Sitka Farms & Cheekeye Ranch to spectacular views at the Sea To Sky Gondola to more intimate spaces such as at the Cheakamus Centre and Sunwolf Riverside Resort, Squamish offers wedding, elopements and vow renewals in all venue types. How many people can say they took a Gondola to their wedding venue?
5. No or Lower Travel Cost for Vendors
When you choose a venue in a location a little further out from a main city such as Whistler for example, vendors often add a travel cost onto their rates to account for the 40 minutes - 2 hour drive they may need to get there from Squamish or Vancouver. When you choose a wedding venue location in Squamish you reduce that travel cost or completely omit it if choosing local vendors! Weddings can get expensive, booking local suppliers for your wedding will get rid of that unnecessary cost, and Squamish has an amazing group of professional wedding vendors to choose from!
The beauty of this not-so-hidden gem speaks for itself when you book your wedding here. Send us an email to discuss how we can make Squamish your perfect Sea-To-Sky wedding location!